Every pirate needs a pair of swim shorts in case the captain calls for a break. That said, men's swimwear worthy of Jack Sparrow is a struggle to find these days. If every unflattering pair of trunks you ever owned was hidden by your wife or thrown out by a friend, we've got just the thing for you - it all depends on whether you're more of a lobster or pineapple kind of guy.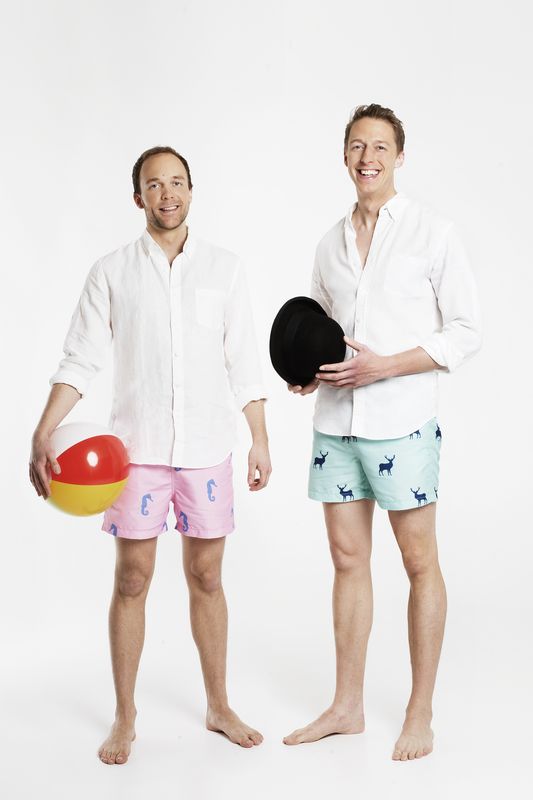 Founded by two brothers, Matt and BJ, Bowler & Beach is an elegant beachwear brand that embodies the beauty of summer. Encouraging you to treasure your inner youth, Bowler & Beach revives the carefree ambience that so blissfully hums through the air all summer long.
Inspired by the Algarve, Portugal
Matt and BJ grew up spending summers and making memories on the sun-drenched beaches of the Algarve, Portugal. Their mission for Bowler & Beach was to create designer swim shorts that encompass that same spirit of living in the moment, and bring it back to life.
Artisanal expertise and quick drying fabrics
A stone's throw away from where they spent many idyllic childhood summers, the brothers found a manufacturing partner that was a perfect fit for their vision. In order to blend contemporary design with multi-generational savoir-faire, their collections are designed in London and produced in the Northern coastal city of Porto - known for its rich heritage in swimwear manufacturing. From the quick drying fabrics to a refined, tailored fit, every detail involved in the making of Bowler & Beach swimwear is testimony of artisanal expertise and excellent taste.

A colour palette second to none
Echoing its Atlantic Ocean origins, the collection offers a myriad of colourways with playful, vibrant prints. Including seahorses, palm trees and your occasional lobster, the brand pays homage to the icons of the sea they grew up in. Tantalizing pastel hues and bold colour blocks provide a beautiful colour palette for any taste, promising to compliment any sun kissed skin.